Heres some pics of my sumps, every sump Ive made has been identical design.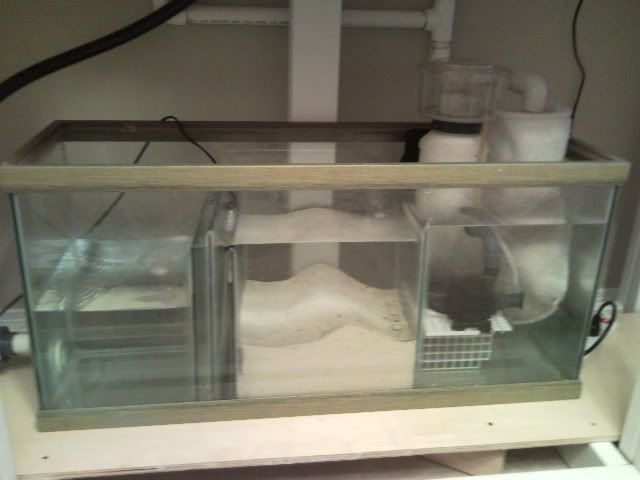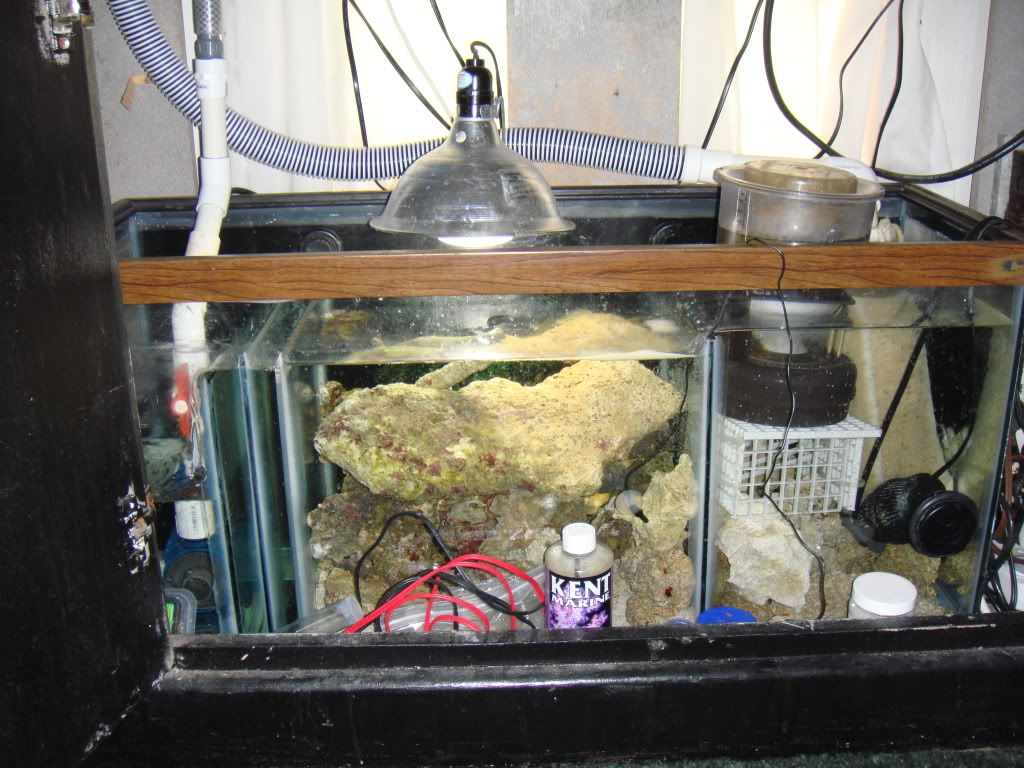 Its pretty simple, its best to know what skimmer youre going to use though so you know how big to make the first compartment. I basically divide my sumps into three sections the first being the drain/skimmer section the first baffle is lets say 10 inches, the next compartment (after that 10" baffle) is the fuge, the three more baffles 9" first one siliconed resting on the bottom, then the middle gets raised up and inch, and the next one is back on the bottom again (this keeps bubbles from re entering the display. Oh and I make those 3 baffles roughly an inch apart. I like to stick the heater(s) in the bubble trap, because water has to pass by it. If the heater sits in any other section it may not be as useful. Oh and make sure the return section is big enough that you dont have to top off daily. The bigger the better, unless youre going to use an ATO.
Oh and some people swap the compartments around Teeing off your drain to compartment 1 and 3, with compartment 2 being the return section ( so you can regulate flow through the fuge. but Ive never had any issues running with my setups.
LMK if you need any pointers