I am toying with the idea of converting my 125G Fresh to Salt and want some input. I have had a reef about 3 years ago but got out of it after only a month due to time. I bought it second hand established so I said if I was to ever do it again I would start from square one.
This is what I am starting with.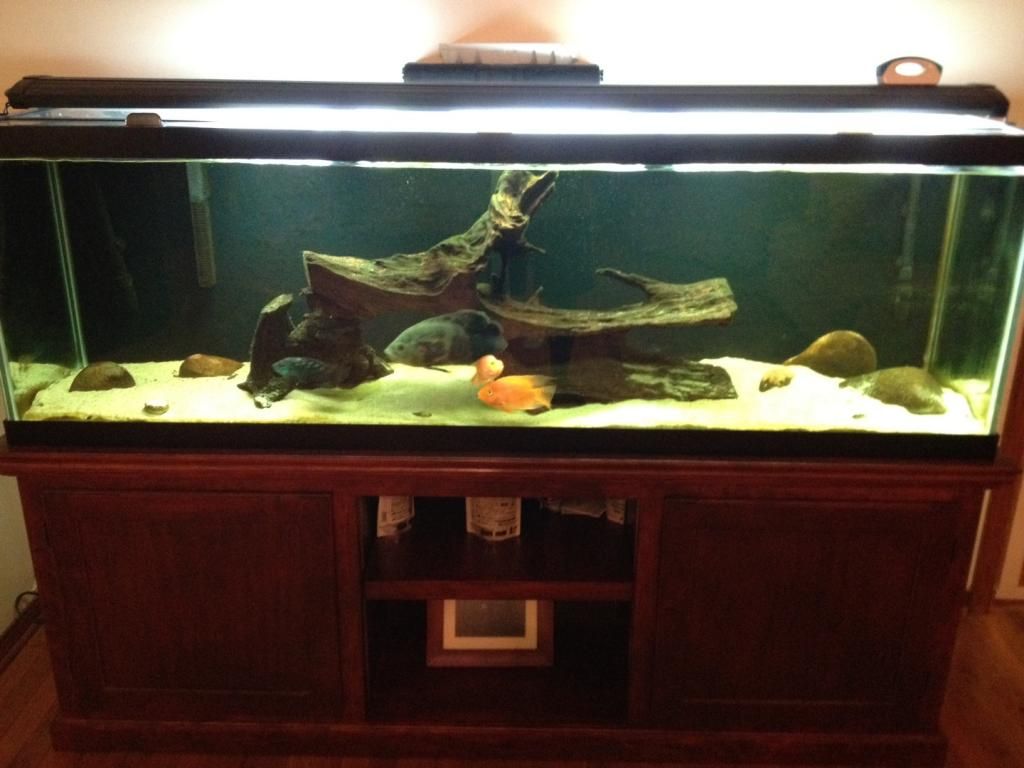 The stand has two storage spaces where I have 2 canister filters right now.
They measure 16L x 20W x 19H so I am kind of limited on how much I can put in and I will probably have to custom make what ever I use but I am open to suggestions. If I want to do a FOWLR would I need a sump? Protein skimmer? I really just want a few O. clowns, a tang, and a few other fish, I just dont want to overstock it. I already have a 4 bulb T5 light; I will be ditching the two canisters and should I keep the HOB. What filter would you recommend?
I guess I am really just looking for an economical way to convert it. I know there is nothing economical about this hobby but there is also ways to go about it so you dont break the bank.
Here is my old reef!!!! It was a 40G breeder.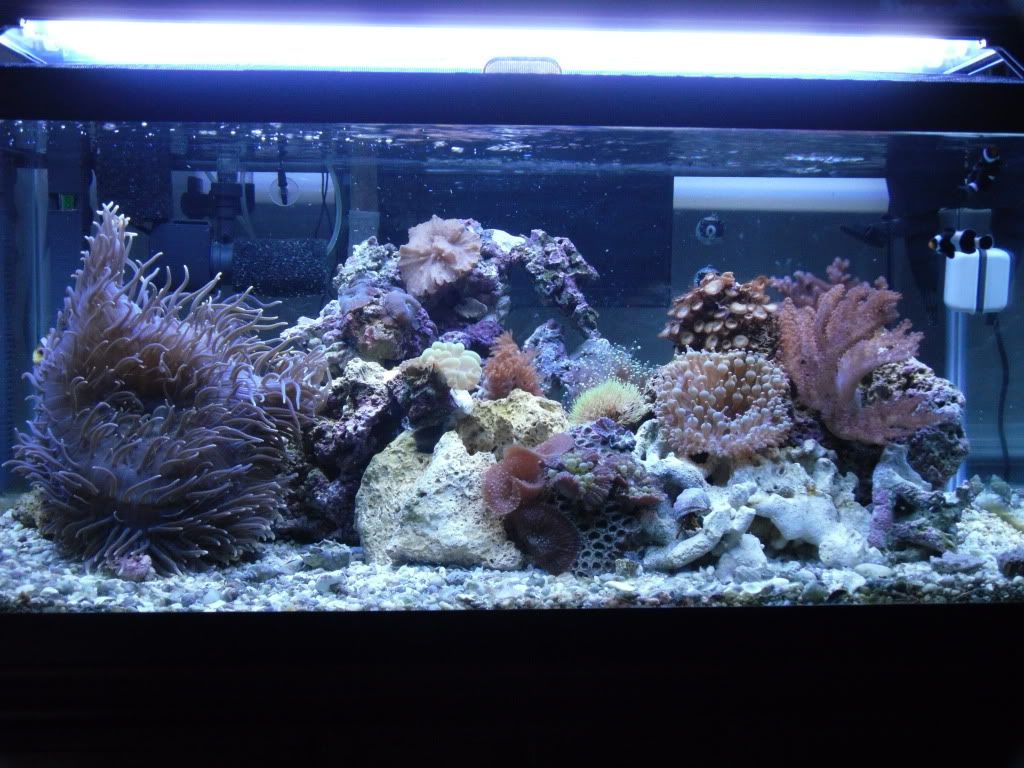 Thanks in advance for the replies.