Hey guys, This setup is gonna be a lps dominated with a few sps in the mix. The corals include
Lps: Hammer Coral, Red and Green Candy Cane, dragon soul favia, green and red maze brain.
Sps: red plating monti, superman monti, forest fire monti digitata, and Alabama blue tort acro.
Fish: pair of percula clowns, that's all the fish.
Inverts: 4 nass. Snails, 10 dwarf hermits, 10 various algae eating snails, and a pincushion urchin. Gonna seed the tank with stomatella snails, and mysid shrimp.
Live rock is 30 lbs of Fiji rock that has been dried and then about 30 lbs of dry oolite argonite sand.
Electrical: fluval 405 canister filter with live rock in it and activated carbon. Hydor koralia 2 and a mj 600 for powerheads. Fluval heater and for lighting I'm using a double t-5 fixture with a ATI Coral plus and blue plus bulbs, then 2 t-8 fixtures one running a actinic bulb and the other a 10,000 k bulb.
Then my salt is a bucket of reef crystals.
The tank cloudy but here is a start, its also crappy phone picture.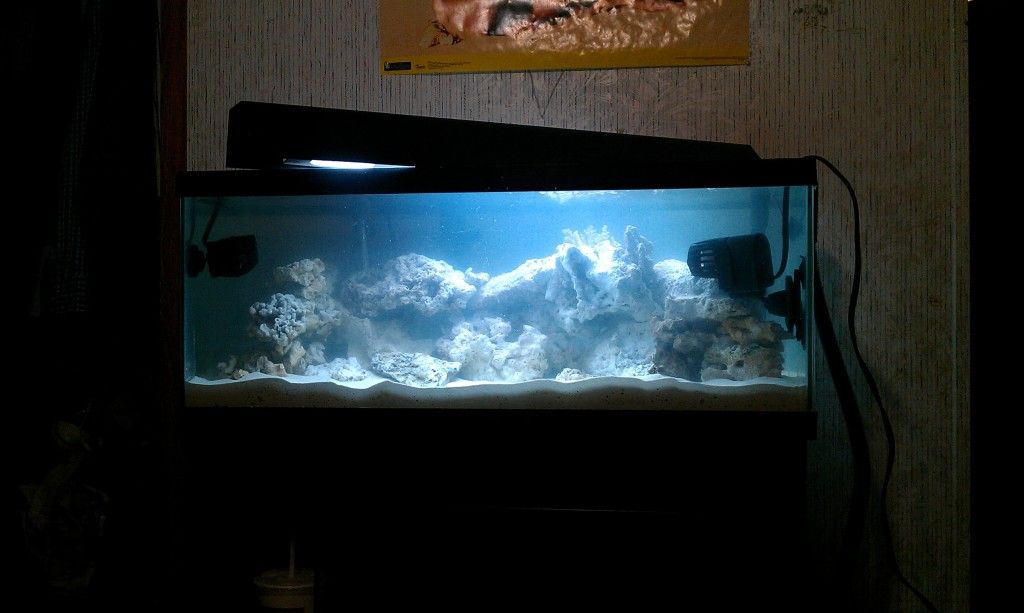 After the tank cleared up a lot, added brine shrimp as an ammonia source to start my cycle, like the shrimp cycle would.
FTS: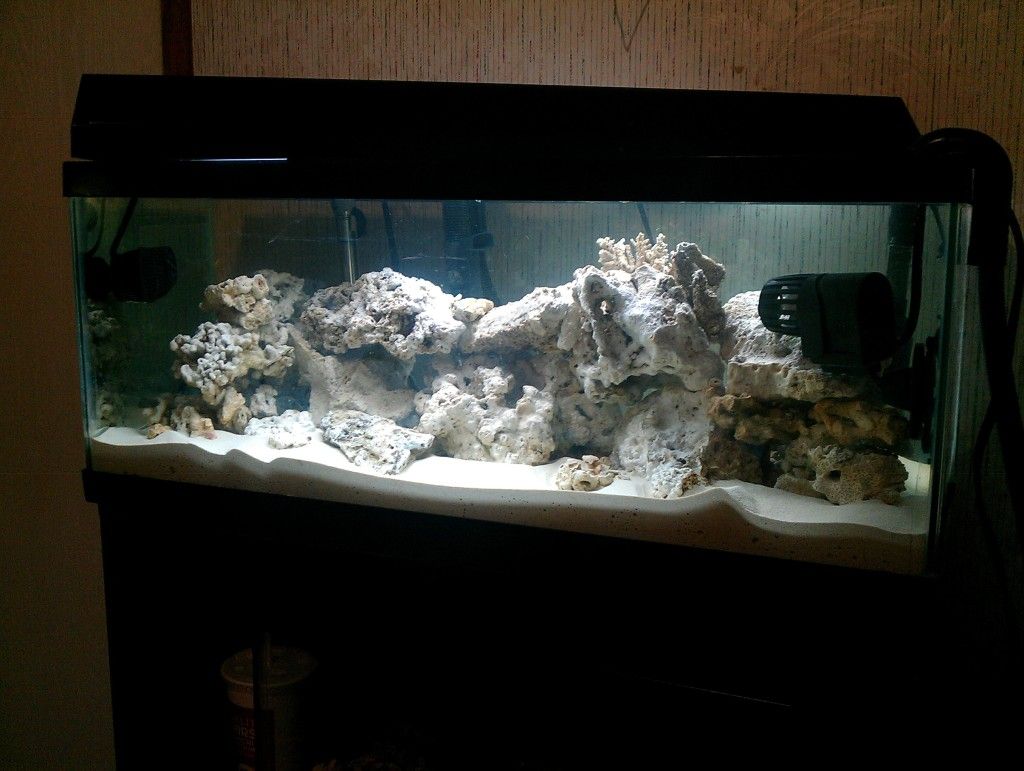 Left side: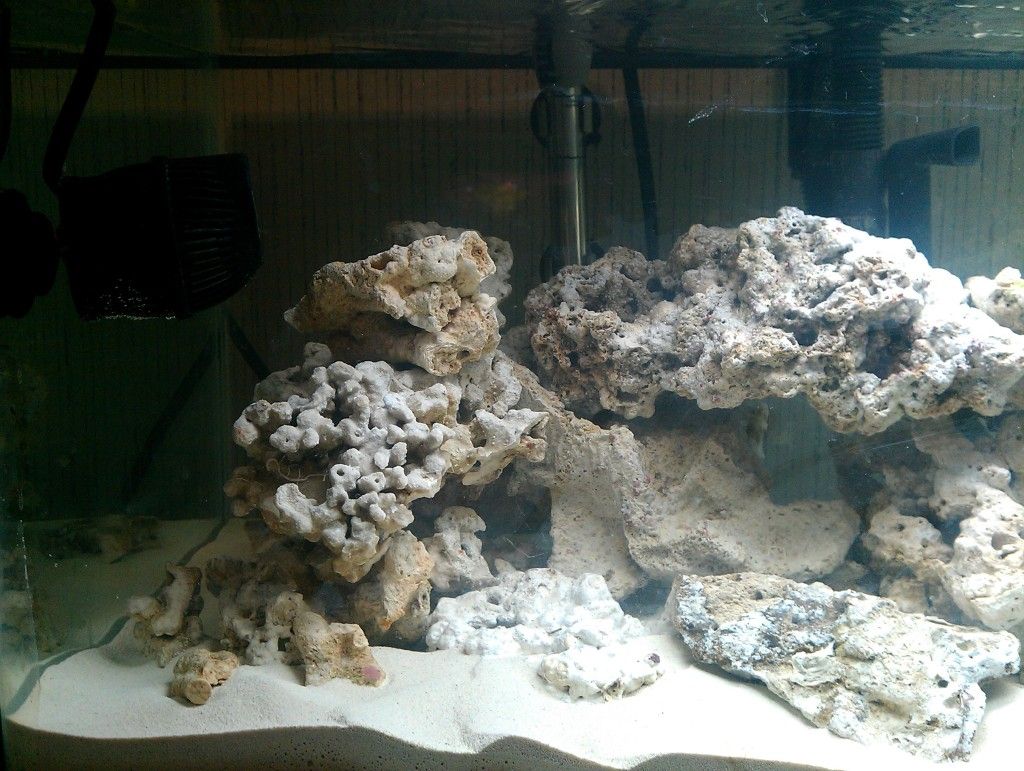 Right side: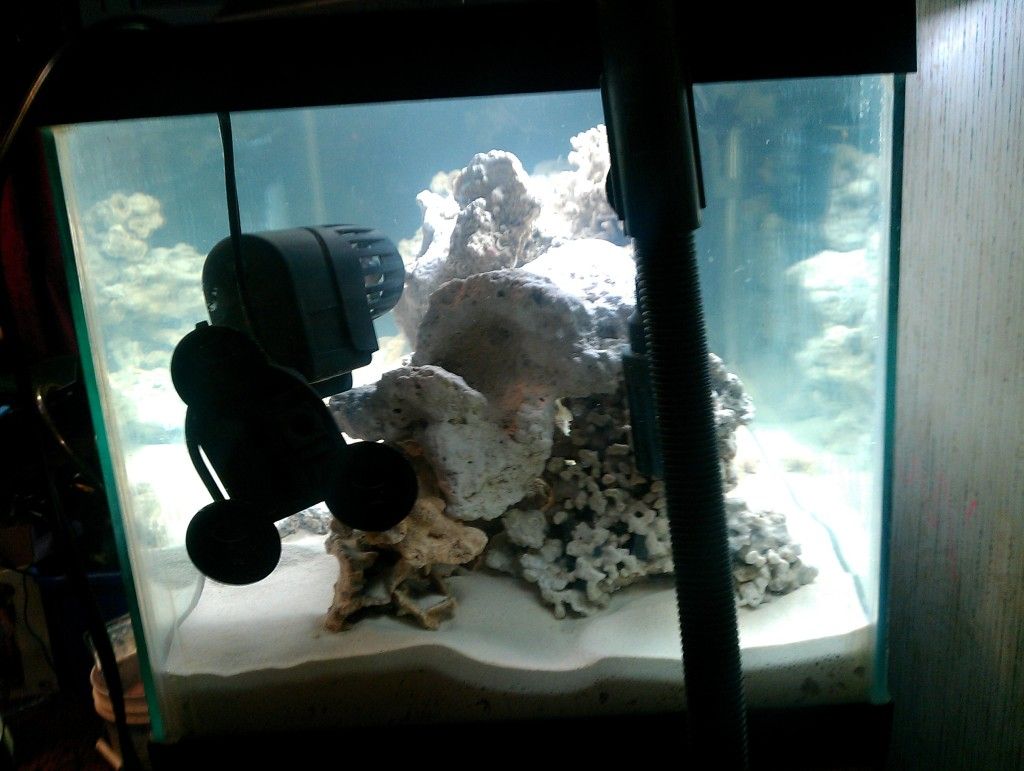 Middle and top shot:
A lot of water agitation.
My favorite pic so far of the setup. Oh the sand is WHITE! Its really fine also. Ready to get my rock that will seed my coralline, pods, and bacteria.
Hope you guys enjoy, updates will happen as I add to the tank in about 20 days the clean up crew will be added and a little life will start up into this tank.