Some of the critters:
The chaeto didn't need much so I have a five gallon setup and I'm gonna run it for pods, when I need them dump them in, thinking about a spotted mandarin (male).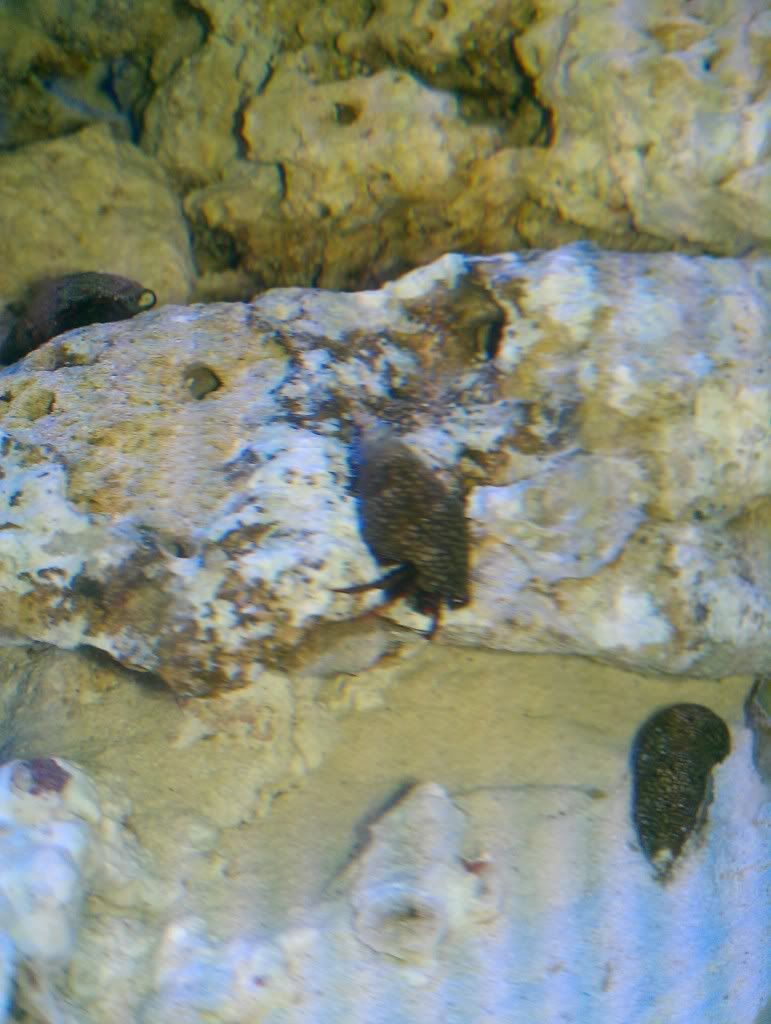 One of the misc. Hermits got about 6
One of the nass. snail got 5
The astrae star on one of the cerith snails got 5.
Stomatella snail got about 6
Then got a starter group of amphipods and copepods with my chaeto.
Also:
Went with eggcrate for my top instead of glass.
Sent from my Desire HD