Moderators: snoopdog, Amphiprion, AgeDynasty
Astrea snail
Posts: 1471
Joined: Sat Mar 05, 2005 10:41 pm
Location: Mobile, AL
Fts: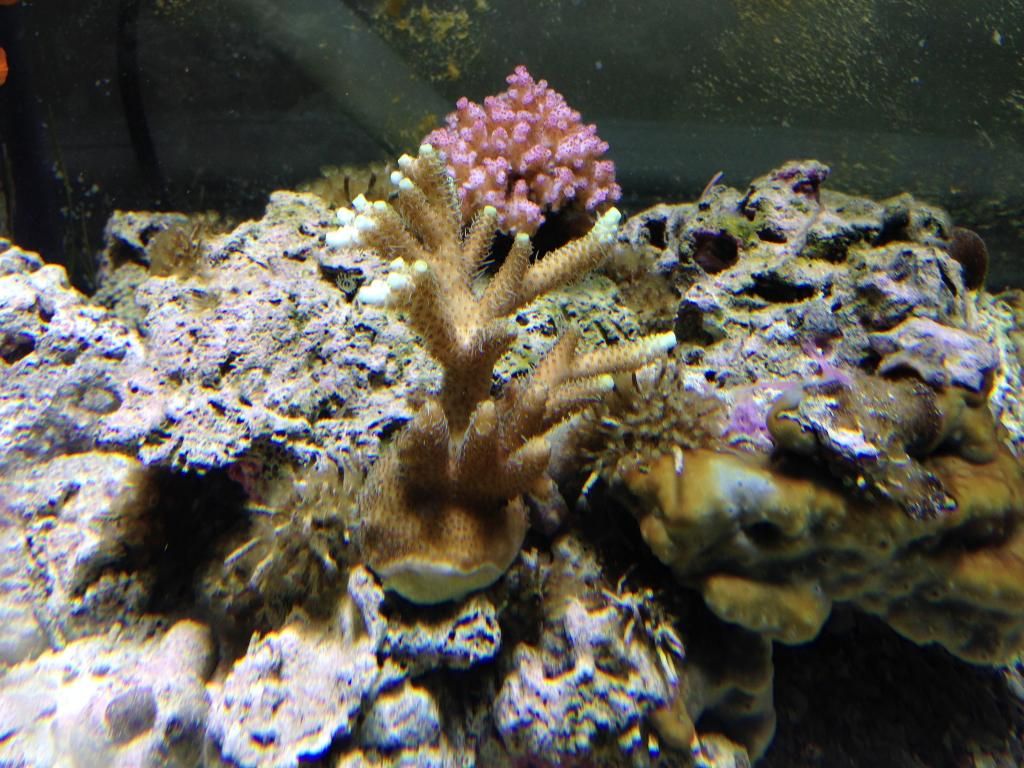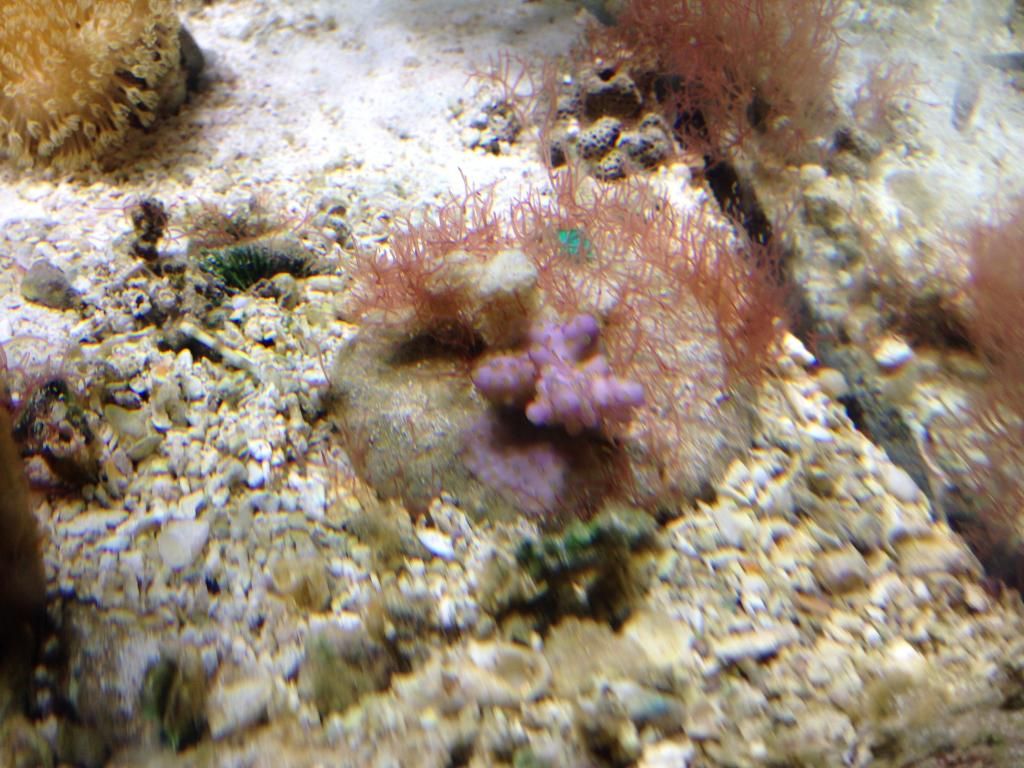 Andrew

40 breeder seagrass patch reef
---
The pocillopora & purple acro both look nice.
---
Astrea snail
Posts: 1471
Joined: Sat Mar 05, 2005 10:41 pm
Location: Mobile, AL
Thanks!

I'm still experimenting with what exactly will gain color under 10K halides exclusively--and not the bluer kind, like the reeflux lamps. The XMs are a harsh lamp and lots of colors tend to wash out, but intensity is substantial and so is growth. That Montipora is supposed to be green, but isn't without some sort of actinic or strong blue spectrum. That one Acropora I have no idea what it should look like. Looks like it wants to be a "sunset" type, since the tentacle tips are green, as are growth tips. The body color has lightened from a dark brown to the current tan color. Hopefully that will change.

Some of these pieces will stay, while others go. Many were just a litmus test to see what would happen. I'm hoping to start adding more colorful pieces over time to see what these halides can do for certain colors. I've seen some spectacular blues, pinks, reds, yellows and purples. Green, not so much, though.
Andrew

40 breeder seagrass patch reef
---